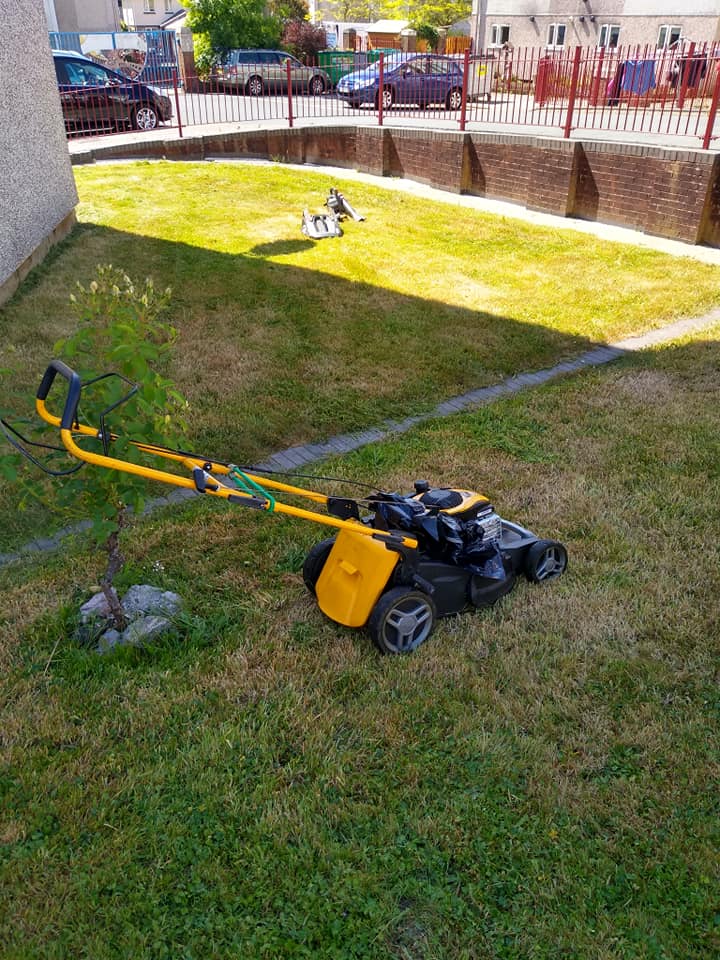 Grass Cutting Service   
PEMB offers a subsidised grass cutting service to all ground floor residents.
The monthly subsidised service generally starts in March, which is the usual grass cutting season. 
There are 3 price bands which are categorised on the size of the garden, small, medium or large.
The cost for the service is as follows:  
Small gardens @ £4 per month/£25.20 per year (inc. 10% discount).
Medium gardens @ £6 per month/£37.80 per year (inc. 10% discount).
Large gardens @ £8 per month/£50.40 per year (inc. 10% discount).
As you can see, payment for the service can either be monthly (April – October) or, if you fancy saving some money, pay in full at the beginning of the season and we will give you 10% discount.
Payments can be made at the estate office on or before the beginning of April either in cash or by card.  
The service takes place once a month, but sometimes the garden may need to be cut one more than once. If a second cut is needed you will not be charged twice! The additional cut is on us.
If you have not yet signed up to our subsidised grass cutting service, but would like to, please either use the contact form here or telephone the Estate Office on 01752 607277.