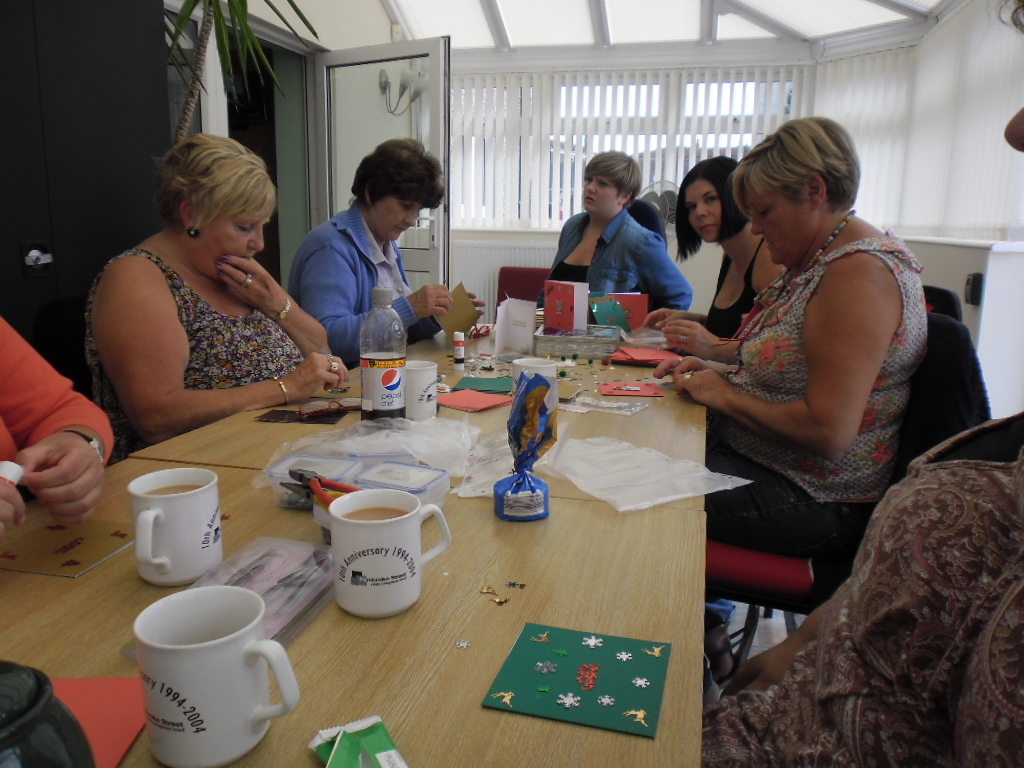 Women's Group   
The PEMB Women's Group, which evolved from an earlier health and well-being social group, New Horizons, is led by the PEMB Community Engagement worker.
The group, which is open to women of all ages, helps prevent loneliness and isolation, alongside enabling the development of skills, sharing of life experiences and building trusted friendships.  
Activities include mosaic making, needlecraft, knitting, card making and wreath making. The group has, on occasions, sold their hand-made items at Pembroke Street community events but have also been excellent volunteers hosting bric-a-brac stalls at PEMB fundraising events. Group day trips take place, sometimes using the Pembroke Street Community Minibus. Places visited include Clarks Village and Truro. Occasionally, specialist speakers are invited to share their knowledge on particular items of interest to the group. 
In times when there is not a public health pandemic, the group meets every Wednesday afternoon between 1pm – 3 pm at the Mount Wise Neighbourhood Centre. 
If anyone is interested in finding out more, please contact Karen on 01752 607277. 
PLEASE NOTE: Due to the current coronavirus pandemic, the women's group has been postponed until the crisis has cleared.