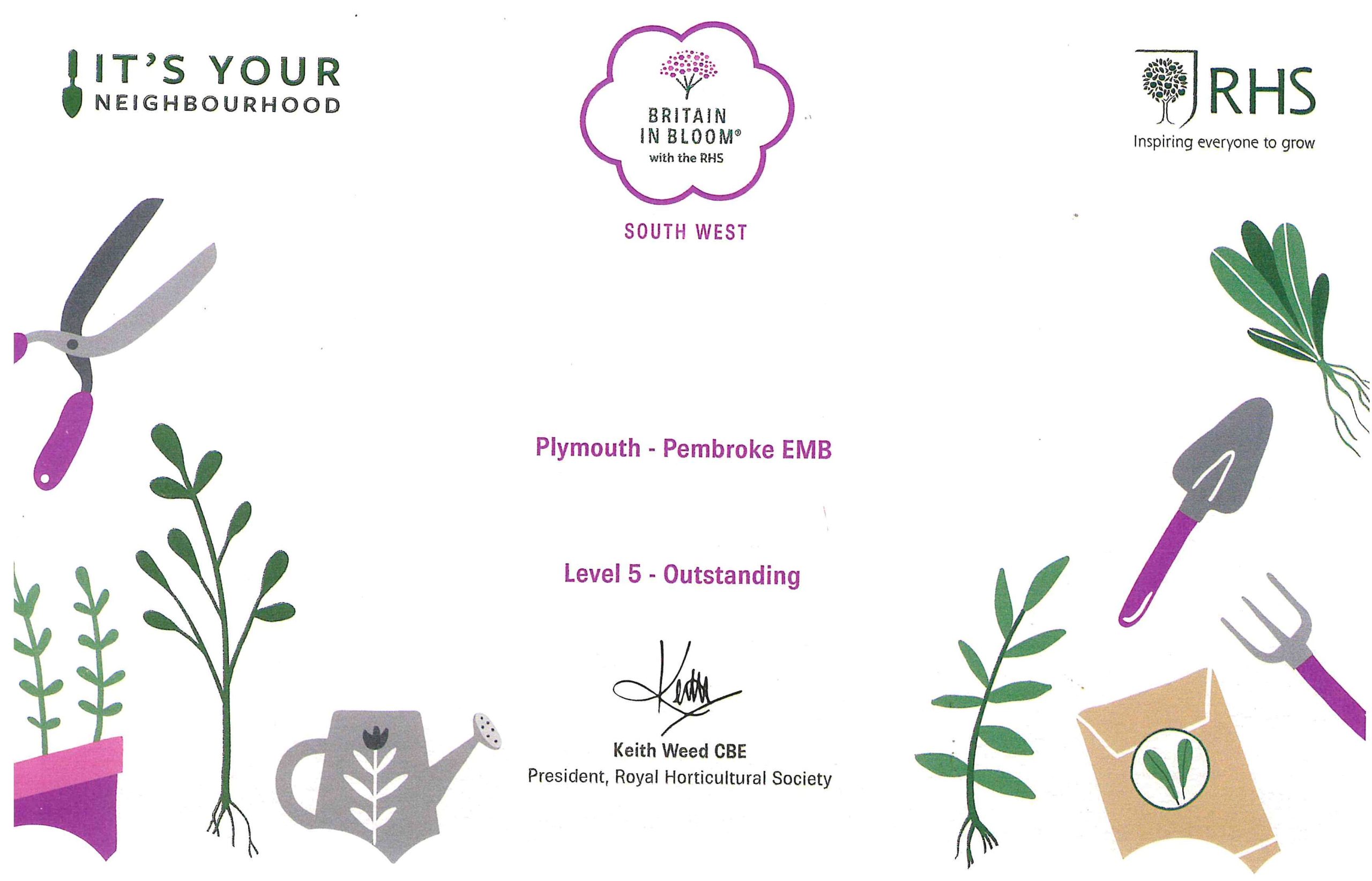 2022 It's Your Neighbourhood Assessment Form- Awarded Outstanding!
Feedback
Areas of Achievement
Pembroke EMB is a resident led, not for profit company established in 1994. It obtained national recognition for regenerating the Pembroke Street estate.
Pembroke EMB employs two part time staff to undertake repairs and maintenance work. Their work includes maintenance of outside areas, including grass areas and shrub beds. Litter picking, minor tree maintenance and painting of metal structures is also carried out.
The company has a commitment to deliver a wide range of projects and services.
Maintenance standards throughout the estate are exemplary. New litter bins have been installed. The company has also invested in a commercial pressure washer to keep paved areas clean. A programme of introducing new flowering shrubs together with bedding plants and hanging baskets to keep the outside areas looking fresh has been successfully undertaken. Marc Carlyle who showed me around is very passionate and proud of the high standards he helps to maintain. There were several examples of colorful and well-maintained tenant's gardens. The community are encouraged to partake in a spring planting event where they can create their own hanging basket, patio tub or window display.
Attractive and unique metal gates, designed by children are a major striking feature of the estate.
There was no evidence of graffiti or vandalism. Grounds maintenance, planted areas and cleanliness received very good ratings in the latest resident's satisfaction survey.
The company has a thriving youth, children's and over 50's clubs. A well-attended jubilee party was successfully organised.
The organization has good links with the nearby 'The Village Hub'
The company has a Facebook page and produces a quarterly newsletter.
It was a delight to visit a well-managed and inspirational estate.